PHOTOGRAPHING WILD BIRDS - Part 4
In this instalment, I'll be discussing HOW TO CHOOSE A SUITABLE CAMERA AND LENS
BRAND: The first decision you have to make when you're purchasing a camera, is which brand to choose. Most bird photographers (including me) will tell you there are only two choices: Canon or Nikon. They are the best, and which one you choose is just a matter of personal preference. I suggest spending some time browsing the galleries at a website like www.birdforum.net - this will give you a taste of what the Nikon and Canon cameras can do.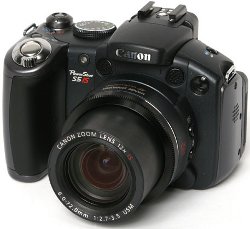 The next decision is whether you want to invest in a top semi-professional camera, an entry-level DSLR, or go with a low cost, easy to use point-and-shoot camera.
Point and Shoot: I use a Canon S5 IS (pictured here to the right). It is a lightweight, relatively inexpensive camera (under $400) with a built-in 12x zoom lens which produces the equivalent of 432mm of reach at maximum zoom. With its built in Image Stabilization, this relatively small camera is great for taking hand-held photos. It produces good quality images, and I've found it to be very reliable. However, the point-and-shoot cameras do have some big drawbacks. These cameras have very small sensors - tiny compared to a full frame 35mm. This results in lots of 'noise' at ISO settings greater than 100. That means that you cannot shoot in low light situations without using very slow shutter speeds which will not produce a sharp enough image when shooting birds. Consequently, I leave my ISO set at 80, my aperture at 3.5, and only shoot when there is enough light so that I have shutter speeds of 1/250 or faster. This may seem (and is) very limiting, but when conditions are right I have produced some very good photos. I think the Canon S5 (and it's successors the SX10 and SX20) is a great low cost choice especially for the beginner.
Entry-level DSLR: Canon's line of entry level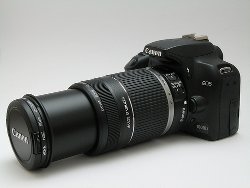 DSLR cameras are called "Rebels". They are high quality cameras that are also very affordable. Right now, Staples is selling the Canon Rebel XS with two lenses (the 18-55mm IS, and the 55-250mm IS) for only $780. The Rebel XS with the 55-250mm lens is pictured here to the right. This camera (or any of its bigger brothers, the XSi, the T1i, or the T2i) is a great choice for shooting birds. The DSLRs have a much larger sensor than the point-and-shoot cameras, so they can take good images in low light situations. They can shoot more frames per second than a point-and-shoot, they focus more quickly, and can shoot in RAW mode. These features will all take you one giant step closer to professional results.
Semi-professional DSLR: There is no limit to how much you can spend on camera gear, but from my experience,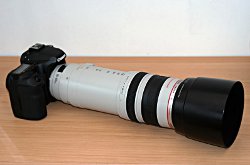 nothing takes better bird photos than the Canon 40D. Not even its successor the 50D (in my opinion). Couple the phenomenal 40D body with the Canon 100-400 f4.5 L IS USM lens, and you have the ultimate bird photography camera setup. It is not too expensive (under $3000), and it is light enough to carry into the field. The lens produces enough reach, and of course the 40D produces breathtaking images. If Santa (one of our newsletter subscribers) is reading this article, this is the camera and lens I want for Christmas. I've been pretty good.

Next issue: The final instalment in this series: Effective use of light and background

THE READERS' PATCH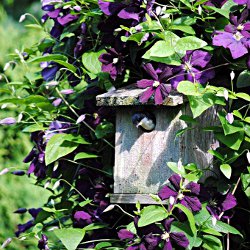 In this issue we're featuring two great photos that were sent to us by Barry Kant. As you can see, Barry has some beautiful Clematises in his garden, with a nesting swallow as a centre piece!
He also has some Baltimore Orioles visiting his feeders. I am so envious!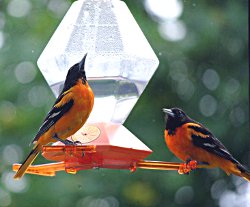 ***********************
The Readers Patch is a space for your photos, stories, and/or comments.
Send anything you'd like to share with us to: newsletter@birdingandmore.com

***********************
Here's a photo of a Widow Skimmer that I took during our recent vacation.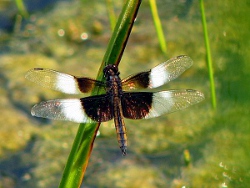 If you like dragonfly photos, check out our Wildlife gallery and our Vacation2010 gallery at www.birdingandmore.com

ARTEMESIA DAYLILIES www.artemesiadaylilies.com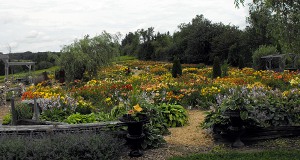 Amazing flowers and friendly people.
This is where Elaine and I buy all of our daylilies
What's New this week
at www.birdingandmore.com

N
ew posts have been added to the
Birding and more blog
.


Two new photo galleries have been added!

Daylilies
and
Vacation 2010
FUN FACTS ABOUT BIRDS
.
Blue Jays can imitate the call of hawks.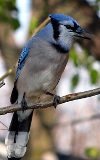 If you spend enough time around Blue Jays, you know this is true. The Jay may use the hawk sounds as a warning to other Jays, or to deceive other birds into thinking there is a hawk around.
ELAINE'S CORNER - somewhat expanded for this issue!


When we began our garden in the spring of 2008 we decided to plant in stages due to the cost. We started at the front, leaving the back for the second or third year. We wanted to begin building the areas closest to the patio first so that we could enjoy the fruits of our labour as we relaxed

but of course couldn't resist doing more than we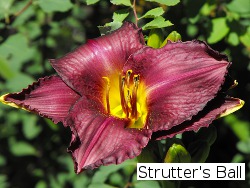 had intended! After bringing in topsoil for the entire area, adding extra around the perimeter for the flower beds, and laying the sod, we planted our priority shrubs and perennials down the first third or so on both sides. Looking at the pictures taken then, it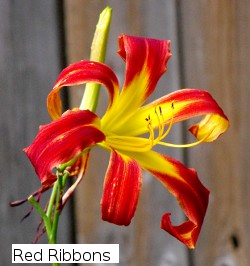 looks pretty sparse but at the time the improvement was so great it felt like a miracle and we enjoyed sitting on our patio as much then as we do now! The foundation of a beautiful garden was being laid, and this year (just two seasons later) we see it coming to fruition and are thrilled that it is turning out just as we had dreamed.


Although we had intended to leave the area along the fence at the back of our yard, we did plant a few shrubs that first season so that they'd have the extra time to grow – a couple of Honeysuckles, a Bridalwreath spirea, a Chokeberry and a Dogwood. Go to our website
www.birdingandmore.com
and check out the "Our Garden Before and After" Gallery to see the beginnings and then "Our Garden" for more recent photos. We also built a small rockpile and began a brushpile as escape hideaways for the birds and other small wildlife. We thought that was enough for a start but then, during a visit to my mother's, we saw her garden of daylilies... we just had to find out where she had bought them!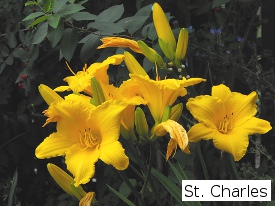 Joe Bertrand and Al Johnson run Artemesia Daylilies near Priceville, Ontario. They've been in business at their farm for the past 12 years and currently have 850 cultivars, the bulk of them being recent introductions and some of them their own hybrids, showcased in their 58 display beds and 82 production field beds.
When you pull in to their driveway it's like looking over a sea of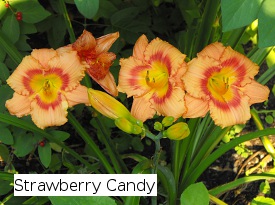 colou
r!!
Visit their website at
www.artemesiadaylilies.com
to see all that they
offer
– we bought 8 different
daylilies that
September and then during our vacation a couple of weeks ago we took a day trip to see them and bought 6 more. We'd love to ha
ve even more but just don't have the room or enough full sun areas in our garden (they prefer at least 6 hours of sun per day). We'll be working on our front yard within the next year or so and an island of daylilies just might be what we need there!! Joe and Al, we'll be back!

If you'd like to see pictures of the daylilies that bloomed in our garden this year, check out our new Daylily Gallery on our website– I've included a couple of photos here to wet your appetite...